Vacation Bible School - July 2018
What a great time everyone had at VBS 2018! Once again Grace Celebration joined with Faith Anglican Church and Lively Stone Kingdom Builders to present an amazing Vacation Bible School for our Cordova community. At Polar Blast VBS we learned that we can trust in God's unfailing love (Psalm 13:5). The kids had a blast making blankets at Le Bonheur and scarves for themselves, singing songs, playing games, eating awesome snacks and most of all learning that Jesus will always love you - Cool! We couldn't have done it without all our wonderful volunteers from all three churches!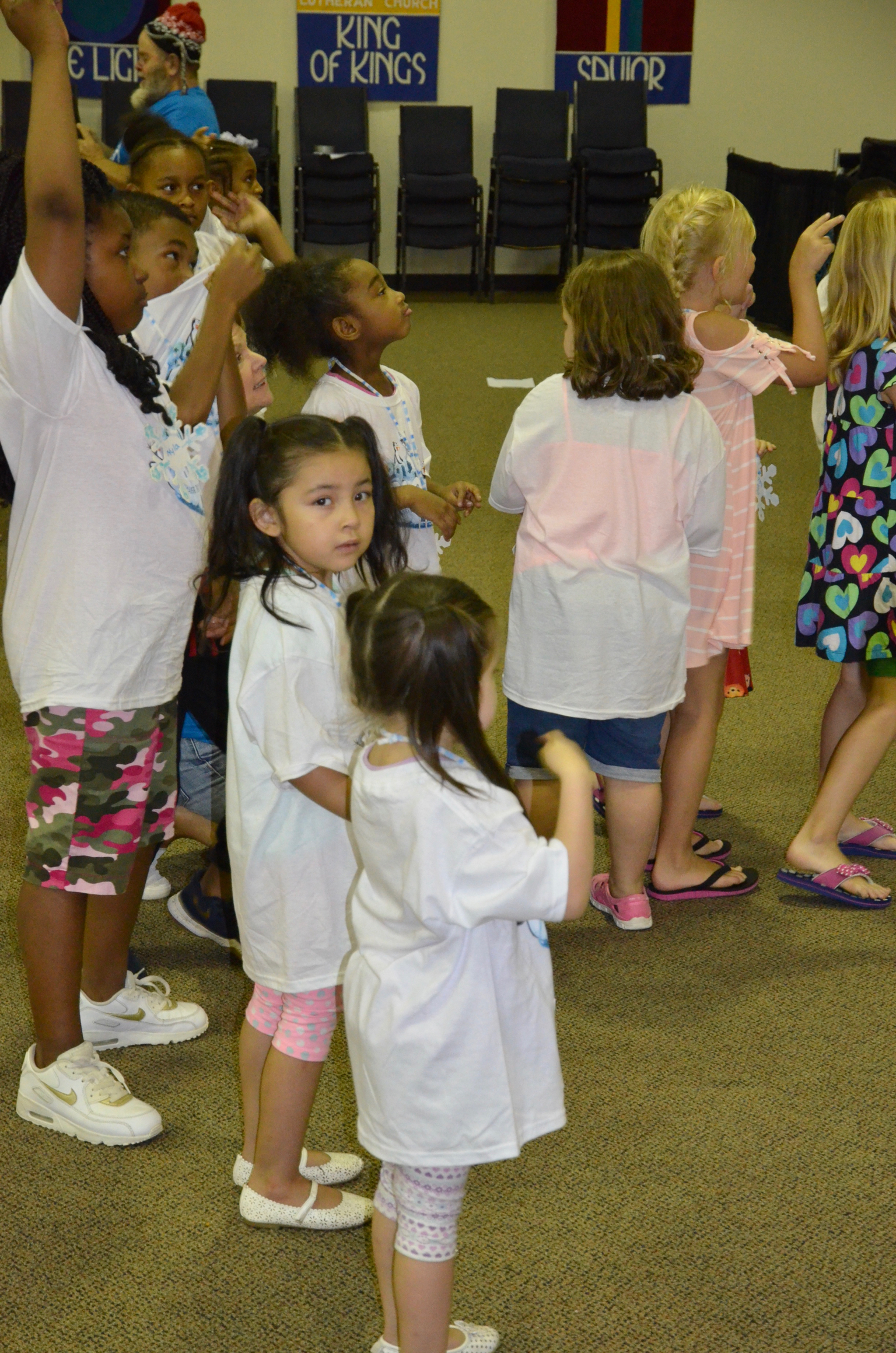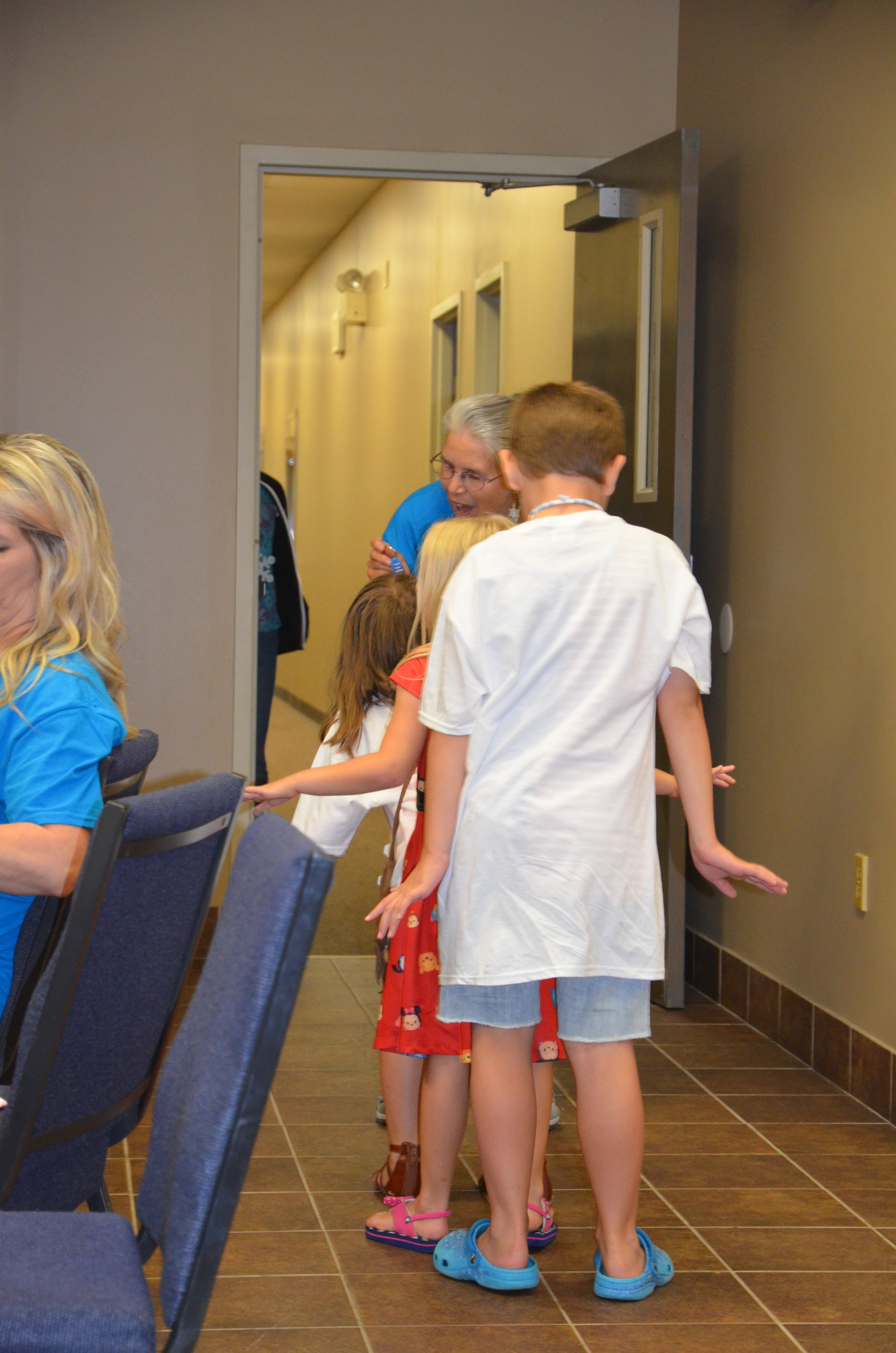 A SEASON OF GIVING
On Sunday, December 3rd, Grace Celebration hosted it's first ever Christmas craft event for kids, called "A Season of Giving." Kids 5-14 years old were invited, along with their families, to come and make a variety of crafts to give to their loved ones and friends this holiday season. The kids were so excited to make cool crafts - most of which were wrapped on the spot to give to their parents, teachers and best friends this Christmas. Of course, some things they kept for themselves! The music was wonderful (thanks to our very talented musicians!), St. Nicholas was there and everyone had a great time. Many thanks to everyone who helped make it happen!
We celebrate the birth of our Savior at Christmas - when God demonstrated his love for all mankind by sending his Son, Jesus, as Savior of the world. How wonderful to experience that love ourselves and be able to share it with others this holiday season.
COP STOP DINNER
We held our first ever Cop Stop on October 4th, 2017 to show our appreciation and support for the officers of the Memphis Police Department, Appling Farms Precinct. Local police officers on shift that evening came and enjoyed a delicious meal of tacos, desserts and drinks. Many thanks to everyone who helped make it possible!
In addition to the wonderful food, the officers received thank you cards made by the kids of Grace Celebration Child Development Center, as well as laminated pocket bible verse cards.
We pray for these wonderful men and women - that God will protect them and give them strength and wisdom!
VACATION BIBLE SCHOOL - July 2017
VBS 2017 was an amazing time! Three churches - Grace Celebration, Faith Anglican and Lively Stone Kingdom Builders - came together in July to present Camp Out VBS, Getting S'more Out of Jesus. The kids had an amazing time doing crafts, singing songs, playing games, and most of all learning that Jesus is the Light - Follow Him! Thanks to everyone from all three churches who helped make it possible!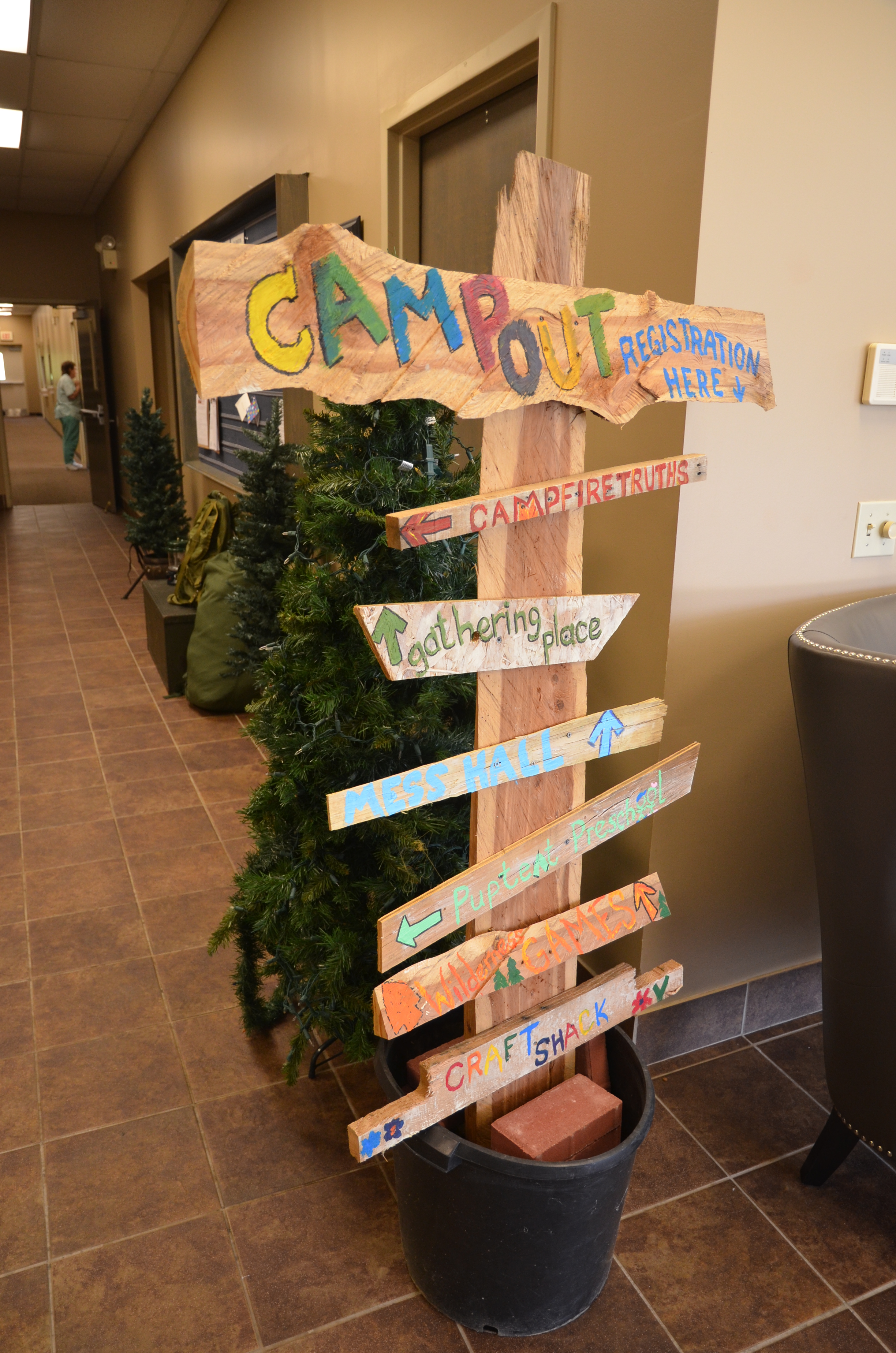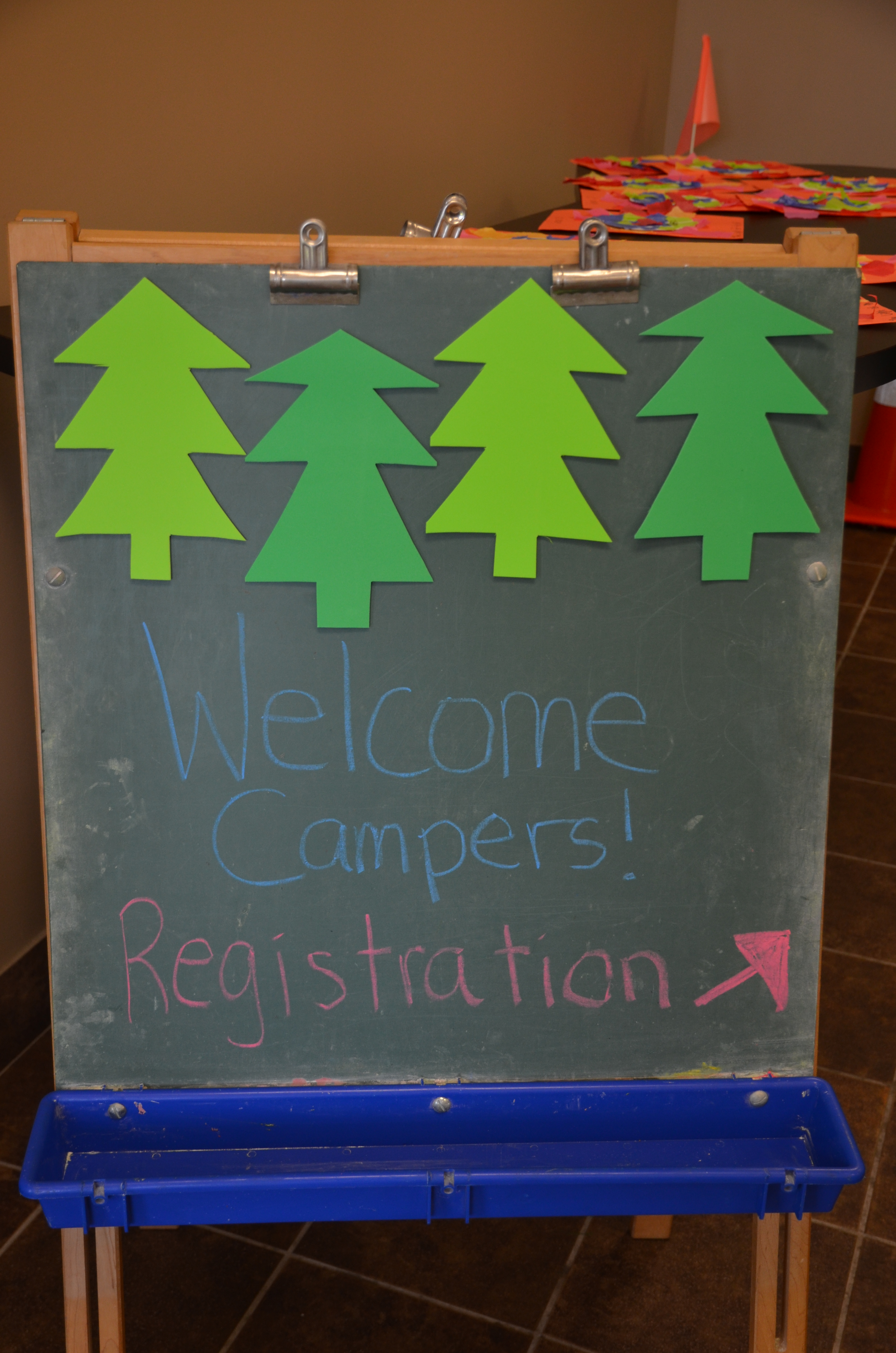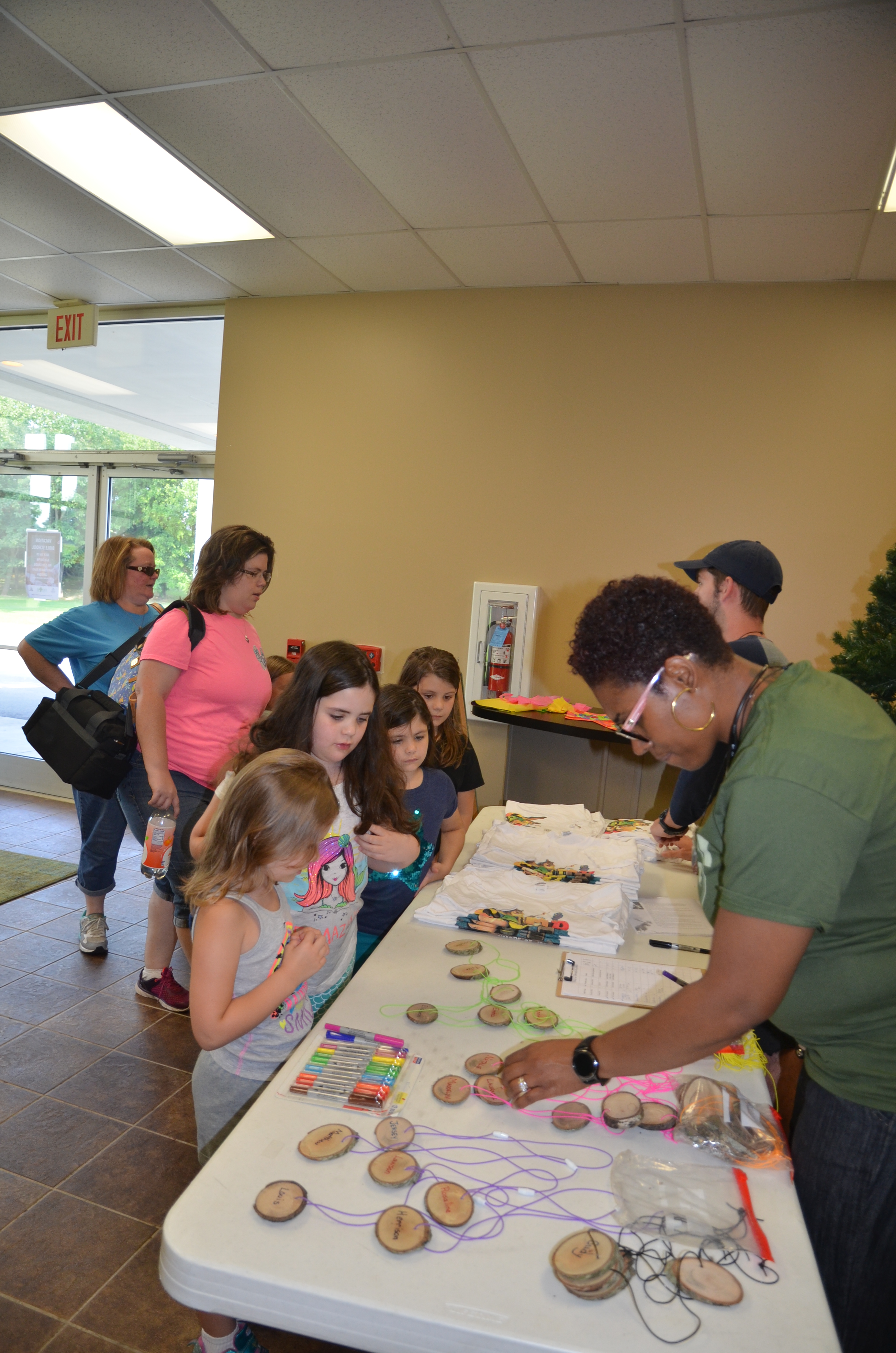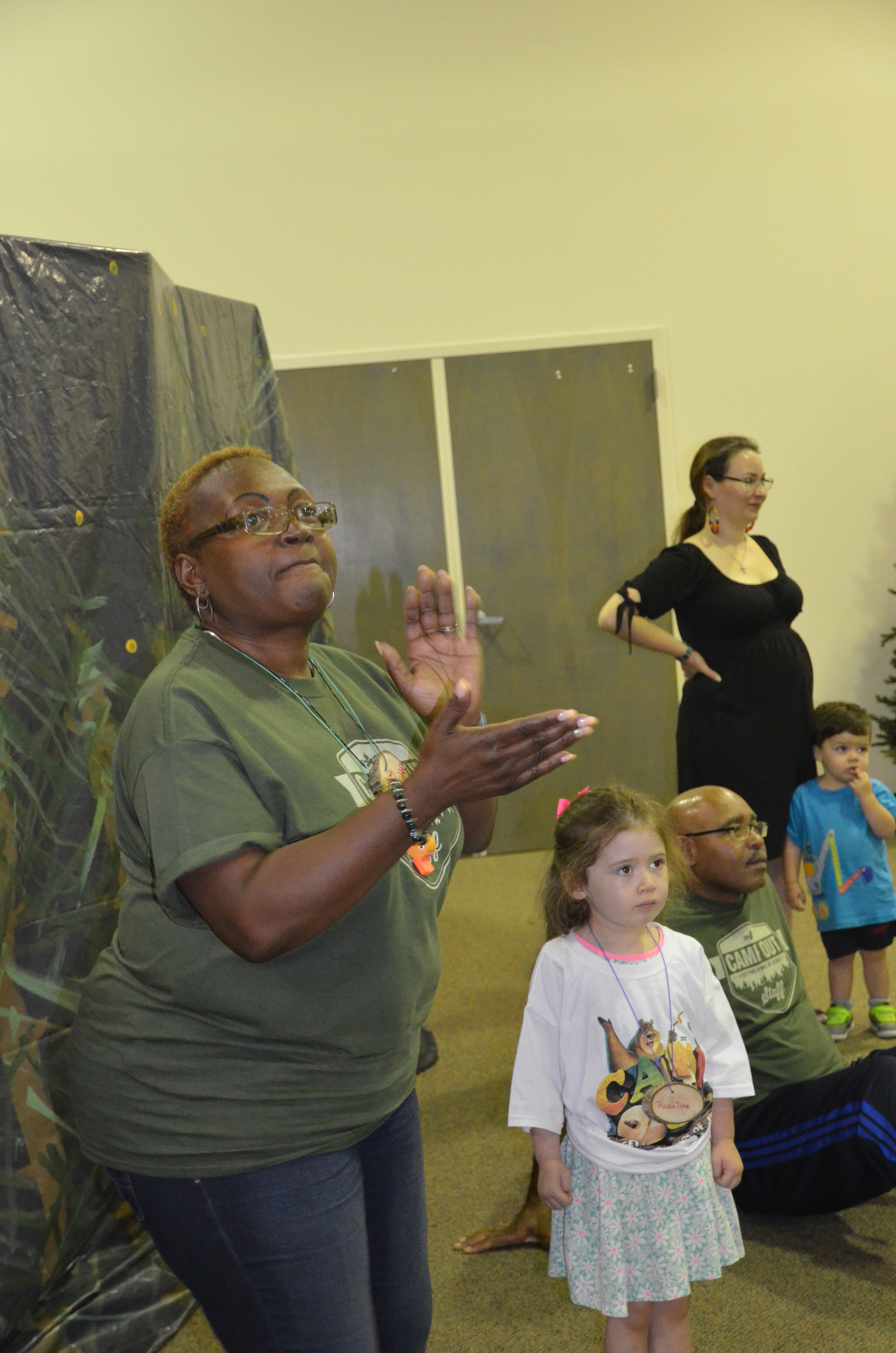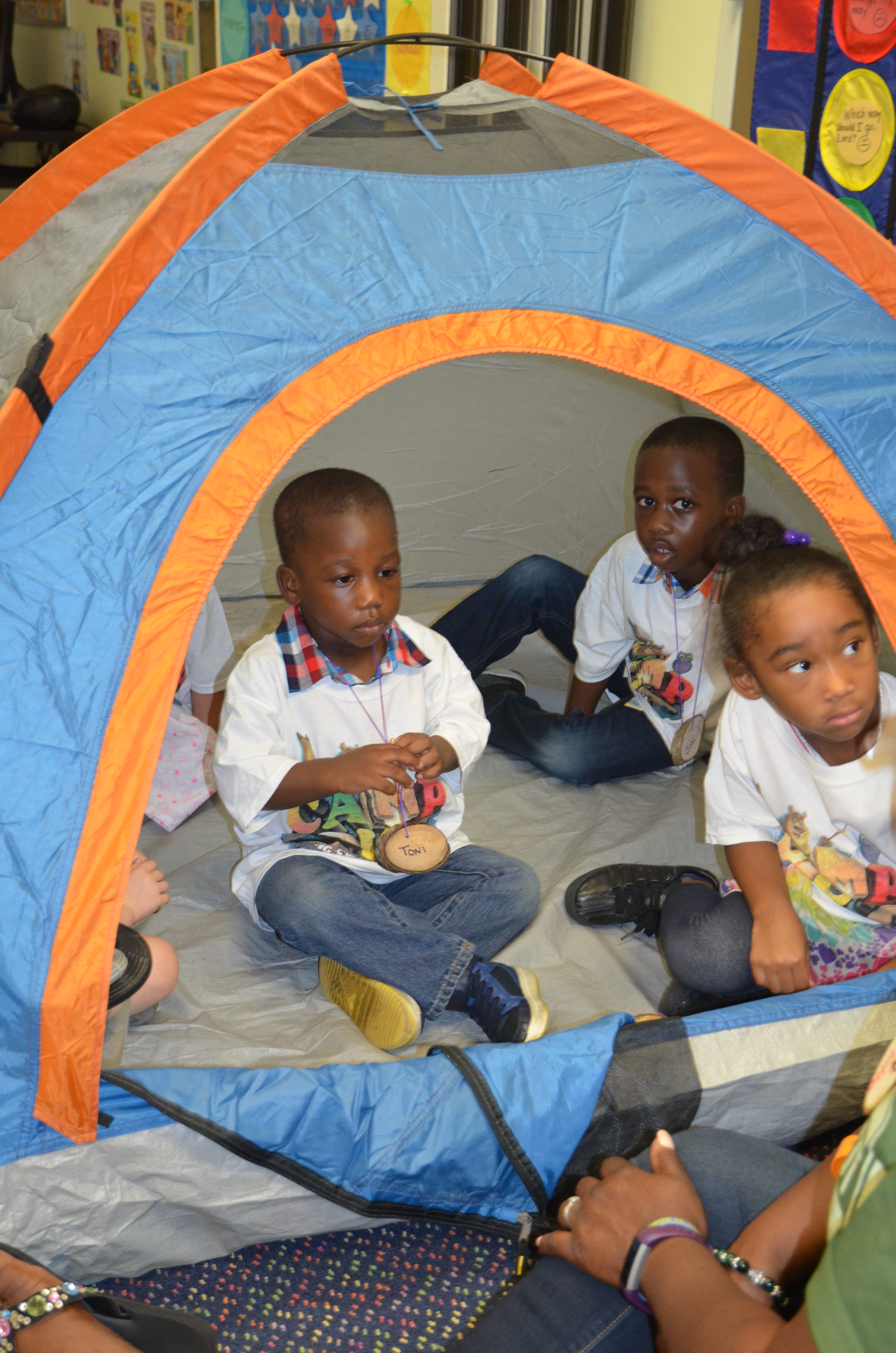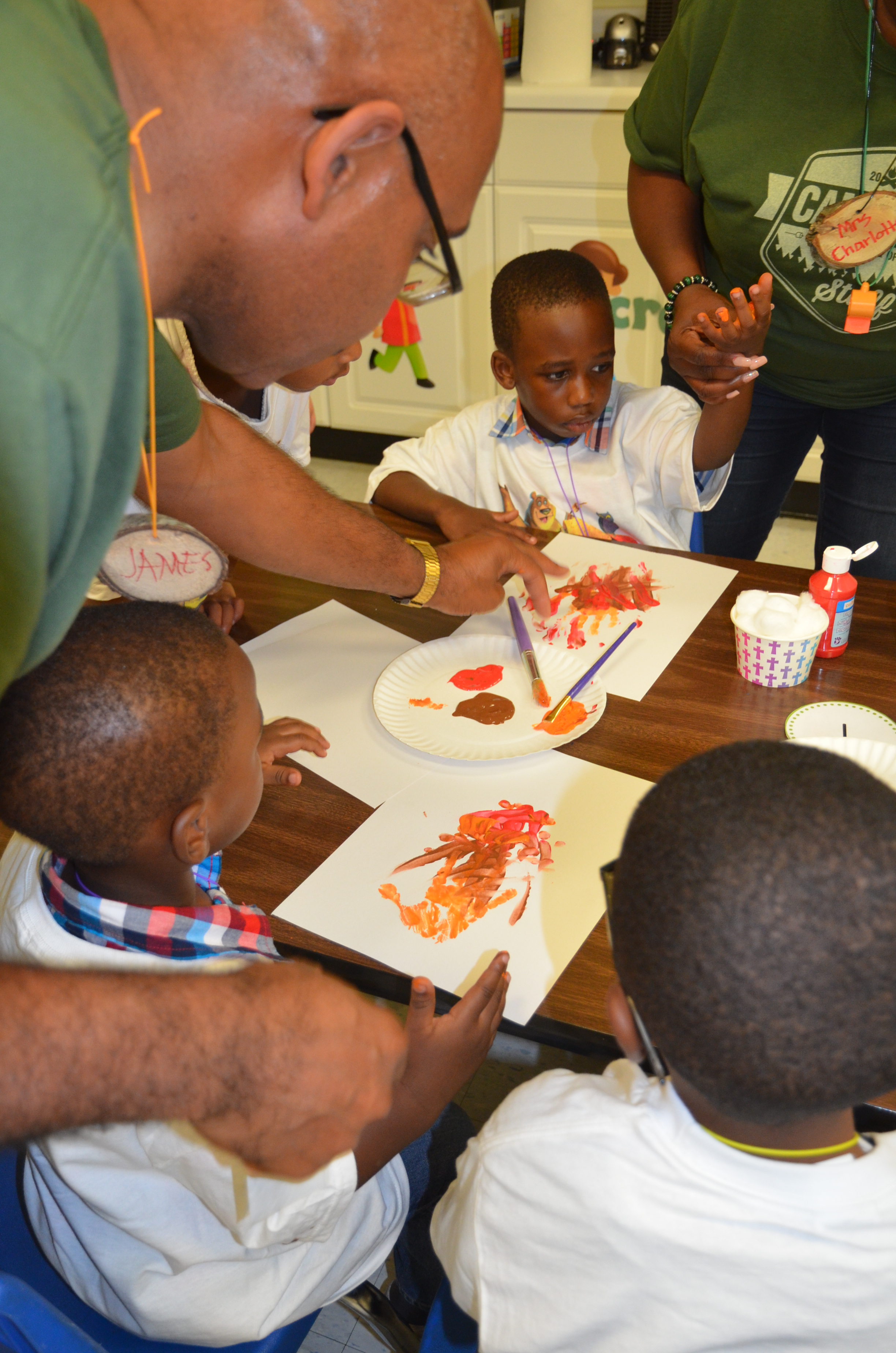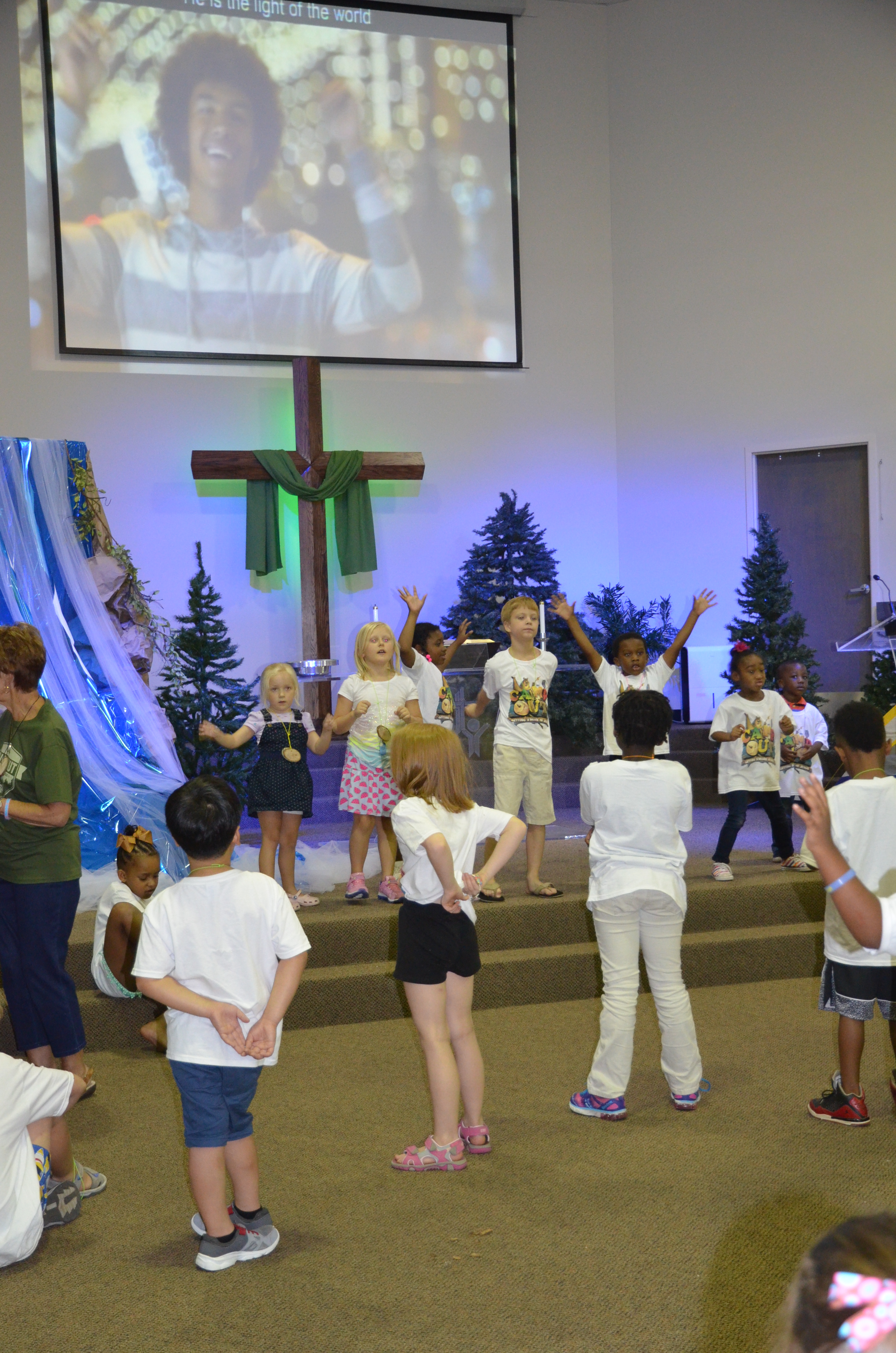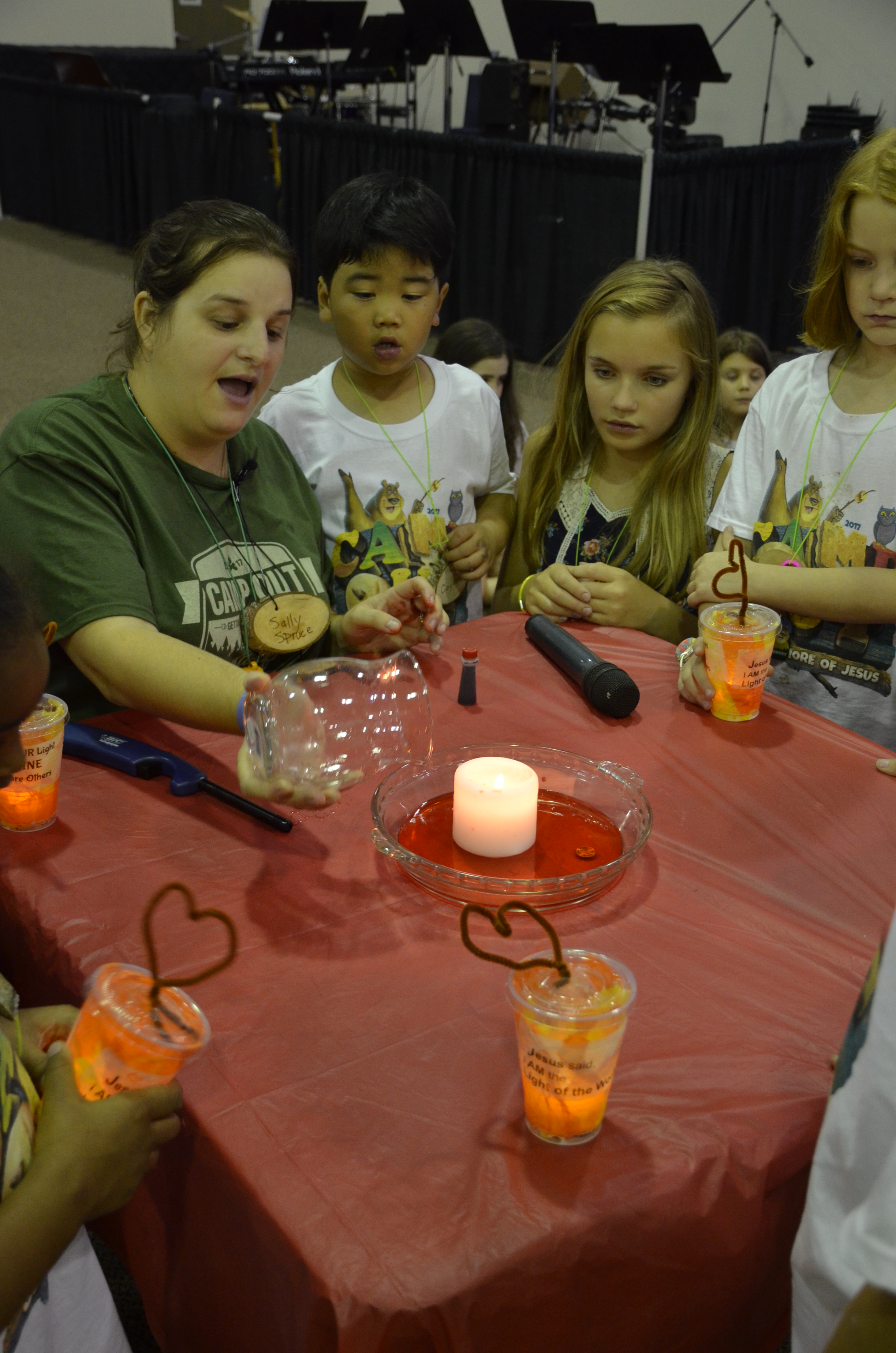 Blessing Bags for People Experiencing Hunger and Homelessness
Our young students in the preschool worked together to make special bags filled with things that will help ease a bit of hunger, provide comfort, and most of all, give hope. These blessing bags were distributed among all the families at the school and church to put in their car for those times when they saw someone in need.